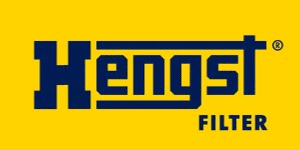 Heavy Duty Bus & Truck Filters
We have found that specialisation has been the key to success since our formation in 1985. We offer experienced product knowledge, a comprehensive range of products and services with an emphasis on quality and commitment to meet our customer needs.
Due to this emphasis on specialisation, Pat Hickey Truck & Trailer Spares is now one of the leading heavy duty filter specialists in Munster. Our trained staff are very knowledgeable in all aspects of heavy duty bus and truck filters and are available to discuss and advise on customer requirements either by email, phone or over the counter.
Quality Brands
Every new model of bus and truck on the road today has unique requirements but the need for greater filtration capability has almost never been greater. We carry in stock the leading heavy duty filter brands offering proven technology to protect your equipment and investment where it matters most.
It is vitally important to select a filter brand you can depend on to maintain your vehicles and equipment to the highest standards of performance and protection. With world class brands like Hengst, Mahle and Mann+Hummel, you can be sure of the reliable performance and maximum protection they provide for the life of your engines and equipment.
We stock an extensive range of heavy duty filters – including air dryers, fuel/water separators, DEF or urea filters, hydraulic filters and much more for all makes of heavy and medium duty buses/coaches, lorries, refrigerated trailers, construction equipment – so chances are we will have the you filter you need when you need it.