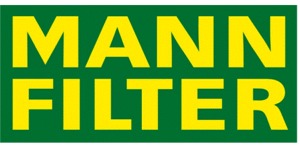 Original Equipment Quality
Mann+Hummel is one of the three world leaders in the development, production and distribution of liquid and air filter systems, intake systems and cabin filters.
The best proof of this is the comprehensive Mann+Hummel filter product range. With innovative air, oil, fuel, cabin, coolant and hydraulic filters, they offer a complete range of filters for all current heavy duty engine types and machines. With oil filters for some 13,000 passenger cars and vans, Mann has almost 99 percent market coverage in Europe and of course, oil filters from Mann+Hummel offer original equipment quality.
However, the Mann know-how and range of products and services extends well beyond the field of road vehicles: M+H also set global standards in industrial filters, off-highway applications and now also in water filtration. By supplying products to meet even the most demanding of manufacturer requirements, Mann has set itself a standard without precedent in the automotive aftermarket.
Discover the fascinating product world of Mann+Hummel – with original equipment quality and more than 6,000 different filter elements.
Driving And Healthy Air