Hengst Filters
Showing 1–12 of 35 results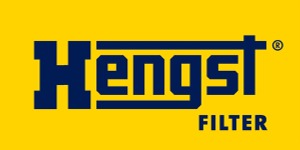 Daimler Supplier of the Year 2013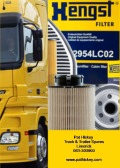 Hengst offers complete coverage for most standard engine types, from the smallest vehicle engine to large heavy goods vehicles, marine and stationary engines. Staying in close contact with dealers and workshops has enabled Hengst to adapt their product program optimally to today's market requirements. As a result, Hengst offers filters for all the standard engine types for passenger cars, buses, trucks, agricultural and construction machinery. The Hengst filters range, which were developed for the original equipment industry (OEM) are now incorporated into the aftermarket program with the same quality construction as the original OEM products.
Click here to download the Hengst HGV Filter Catalog in PDF format.
Pat Hickey Truck & Trailer Spares are distributors in the Mid-West for Hengst Filters. Call 061-303900 for more information or to order a Hengst filter for your commercial vehicle.