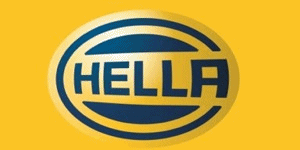 Auto Electrical Systems
At Pat Hickey Truck & Trailer Spares, we source only high quality, branded auto electrical components from the commercial vehicle industry's global original equipment manufacturers. This means we have available an outstanding range of products that has excellent HGV coverage and exceeds all European quality and safety standards.
Batteries & Ignition Components
We source our range of batteries, glow plugs and other electrical components from some of the worlds leading OE suppliers. We stock heavy duty batteries that offer excellent power and performance and are maintenance free and fully guaranteed. Our extensive range of electrical parts also includes quality Original Equipment (OE) aerials, spark Plugs, ignition coils, ignition modules, condensers and more.
Beacons, Lightbars & General Electrical
For popular lighting products, you won't beat our range of beacons and lightbars, all types of CV lighting, electrical components, mirrors and wipers for all types of commercial, agricultural and off-highway vehicles. Again we source from quality equipment manufacturers and leading industry brand names.
Hella Rota LED
Lighting and More
Our shop just outside Limerick City on the Dock Road, carries an extensive range of electrical components as do our well stocked vans visiting our customers. The range includes such items as front lighting, combination rear lights, side marker lights, auxiliary lights, work lights, interior lights, beacons, flashing lights, daytime running lights, Halogen bulbs, Xenon bulbs, performance headlamps, LED customer-specific module headlights, LED innovative side markers, position and clearance lights, LED position lights, LED side marker lights, jumbo 320 Xenon additional headlight with LED position lights, LED Luminator Chromium, Luminator Xenon, Rallye 3003, LED Power Beam & Halogen Ultra Beam, K-LED FO beacon with Fresnel lens, Xenon KLX Junior Plus, yellow beacons, trailer plugs/sockets/coils, looms, junction boxes, harnesses and much more…